DUAL PHASE EXTRACTION PILOT STUDY:

SOIL VAPOR AND GROUNDWATER
EXTRACTION ANALYSIS

[ISBN]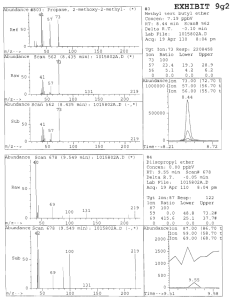 $39.95 (US)


(126 Pages of Text + Exhibits)


In accordance with a Directive to Take Corrective Action in Response to an Underground Storage Tank Release issued by the California Regional Water Quality Control Board pursuant to California Health & Safety Code Section 25296.10 and 23 Cal. Code Regs. Sections 2720-2727, the Responsible Party in a soil and groundwater contamination case at a former gasoline service station site conducted a feasibility study to evaluate the simultaneous vacuum extraction of contaminants from soil and extraction of groundwater as a remedy to actual or potential adverse effects of an unauthorized release. Dual Phase Extraction was deemed necessary since the majority of soil impacted by contaminant was located at the capillary fringe at or below the water table. Groundwater extraction (pumping) to drawdown the water table was required to expose the impacted soil column and accommodate vapor extraction of soil contaminants.

This Report describes the results of a Dual Phase Extraction Pilot Study which was conducted to determine whether Dual Phase Extraction could accomplish removal of contaminant mass from soil and groundwater at sufficient rates, such that if carried out over a longer time period pursuant to an approved Remedial Action Plan, promulgated target cleanup goals could be achieved. Parameters evaluated in this study to determine the viability of Dual Phase Extraction as a primary remedial method include extent and sustainability of groundwater drawdown, efficiency of hydrocarbon removal rates in vapor and liquid phases during DPE, and radius of influence at the subject site as determined from DPE data.



$39.95 (US)